InvestorPlace – Stock Market News, Stock Advice & Trading Tips
As the financial landscape constantly transforms, state-of-the-art technology increasingly plays a vital role in predicting stock market trends. A prime example is this list of high-potential AI stocks for July. The stocks on this list were carefully selected using Bard, Google's chatbot, showcasing the power of cutting-edge technology in stock predictions.
To compile this list, we posed a straightforward question to Bard: "Which AI stocks are the top picks for July?" In response, the sophisticated AI chatbot provided us with the following three options.
Whether you're a seasoned investor or a newbie, these picks provide an intriguing opportunity worth exploring. Join us as we dive into these investment possibilities, using the latest technology to help navigate the often complex world of stock.
Alphabet (GOOG, GOOGL)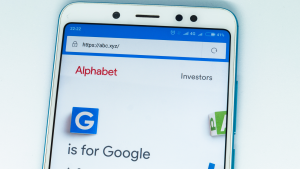 Source: turbaliska / Shutterstock.com
As we navigate July, AI-recommended stocks are rippling with potential, and Alphabet (NASDAQ:GOOG, NASDAQ:GOOGL) shines brightly among them. The tech conglomerate owns Google, and by virtue of this fact, it owns the Bard chatbot.
Building a reputation as an AI innovator, Alphabet has seen a spectacular year-to-date return of 39%. Moreover, the company's latest earnings report in 2023 tells a story of resilience and growth. Notably, revenue and earnings both surpassed expectations.
However, Alphabet isn't just crunching numbers; it's rewriting the AI narrative. By harnessing generative AI to transform industries, the company is extending its magic touch to consulting services and assisting businesses in deploying this potent technology. Additionally, the healthcare sphere is witnessing Alphabet's AI prowess, with promising ventures stirring interest.
Consequently, as we sift through high-potential AI stocks this July, let's not underestimate Alphabet.
Microsoft (MSFT)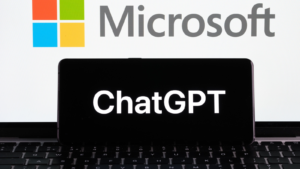 Source: Ascannio / Shutterstock.com
Dipping into the exciting realm of AI investments this July, we find a high-potential candidate sitting comfortably on the crest of its impressive year-to-date return. Microsoft (NASDAQ:MSFT), up by a staggering 42% this year, continues to turn heads.
Big Tech is cooling off. However, Microsoft's recent financial feats might catalyze a favorable change of pace for discerning investors.
Microsoft's third-quarter financials for FY 2023 show robust growth. Revenues rose by 7.08%, while net income swelled by 9.39%. An EPS beat adds a layer of allure for investors, signifying robust health for the tech giant's bottom line.
Amid near-term volatility, the pullback we're witnessing may present a savvy opportunity to lock in a position in Microsoft, particularly given its impressive strides in AI. Drawing on insights from JPMorgan's Mark Murphy, Microsoft's potential $10 billion AI-related revenue presents an enticing prospect.
Therefore, as we look ahead, Microsoft's ascendancy in AI could transform this tech giant into a shining beacon among AI-predicted stocks. So, whether you're considering an entry or eyeing a strategic addition, Microsoft could be just the stock your portfolio needs.
Nvidia (NVDA)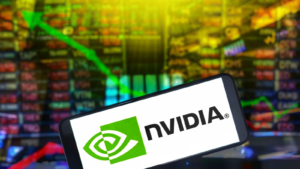 Source: Poetra.RH / Shutterstock.com
Investing in AI stocks has been a winning strategy this year, and one company that stands out is Nvidia (NASDAQ:NVDA).
With a year-to-date return of an impressive 214%, this tech giant continues to dominate the AI landscape. Additionally, its latest earnings report showcased Nvidia's robust financial performance, with revenue reaching $7.19 billion, up 19% sequentially.
What sets Nvidia apart is its key role in the generative AI progress, which is revolutionizing various industries. Notably, the company's chips have become essential in driving productivity and boosting revenues. Analysts have taken note of Nvidia's potential as well. For instance, Keybanc raised its price target for NVDA stock to $550, while Goldman Sachs forecasts another 10% rally. Consequently, they believe Nvidia is entering a new growth phase.
To summarize, Nvidia stands out with optimistic forecasts and a consistent track record of delivering remarkable outcomes. This presents a compelling opportunity for those looking to capitalize on the AI revolution.
On the publication date, Faizan Farooque did not hold (directly or indirectly) any positions in the securities mentioned in this article. The opinions expressed in this article are those of the writer, subject to the InvestorPlace.com Publishing Guidelines.
Faizan Farooque is a contributing author for InvestorPlace.com and numerous other financial sites. Faizan has several years of experience in analyzing the stock market and was a former data journalist at S&P Global Market Intelligence. His passion is to help the average investor make more informed decisions regarding their portfolio.
More From InvestorPlace
The post 3 Artificial Intelligence Stocks That AI Is Loving in July appeared first on InvestorPlace.