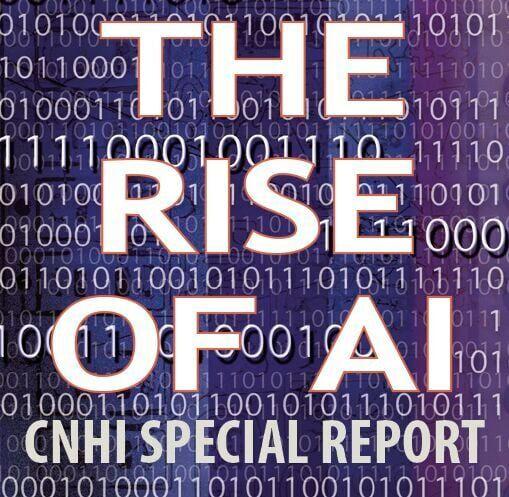 Richland High School Principal Timothy Regan tries to keep up with emerging technologies so he knows what his students are using — and to prepare them for life outside the classroom.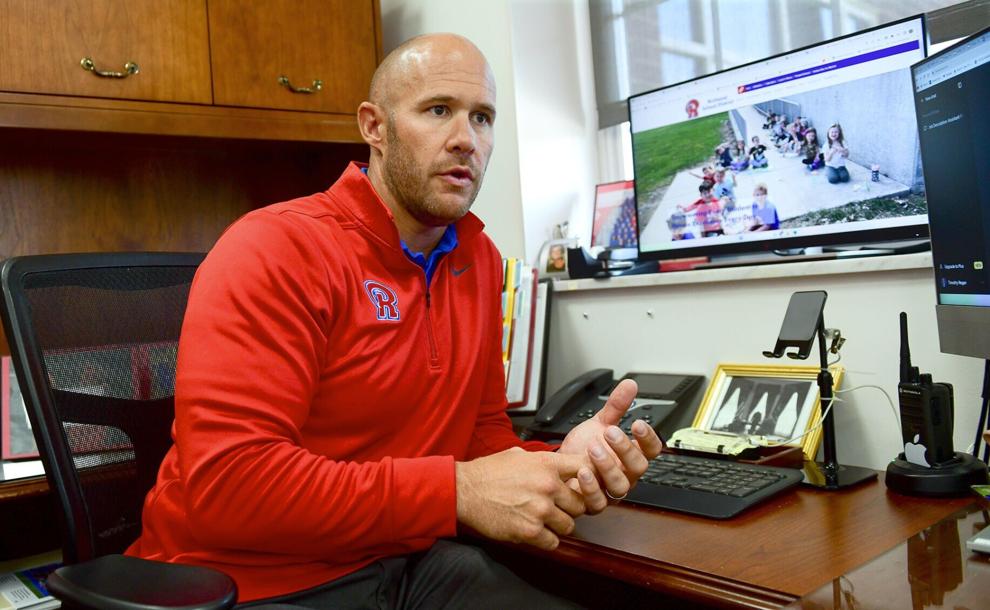 That approach has taken the Johnstown, Pennsylvania educator into the ever-expanding world of artificial intelligence (AI), on the rise as companies jockey for the top spot with new programs that do everything from write emails to generate term papers.
"My focus is really driven toward how to use this to have a better educational experience for our students," Regan said.
The use of AI in education is evolving at every level of academia. Educators and administrators seek ways to determine programs' potential use in the classroom and whether using the technology could be detrimental to students' work, possibly leading to plagiarism and other forms of cheating.
The U.S. Department of Education's AI focus has been largely on how it allows students and educators to have new forms of interactions, enhances feedback loops and makes teachers' jobs easier.
That doesn't mean there aren't concerns with the use of AI in learning.
There have been numerous reports about AI programs potentially replacing teachers well as data privacy issues, fear of unwanted or unsuspected bias and the consequences of inaccurate or fake information.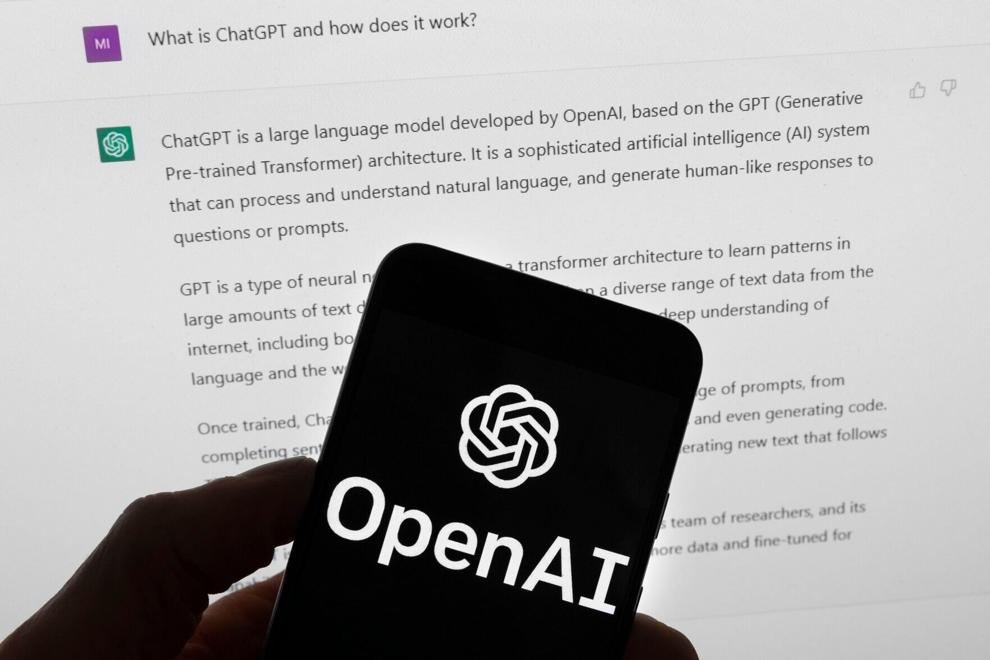 The Federal Trade Commission has opened an investigation into ChatGPT, a prominent AI application, to determine if the tool has harmed people by generating incorrect details about them.
The Department of Education's Office of Educational Technology report "Artificial Intelligence and the Future of Teaching and Learning" highlights the need for greater student surveillance, discrimination from algorithmic bias — for example, a voice recognition system that doesn't work well with regional dialects — and achievement gaps widening because the software could speed delivery of information for some and slows it for others.
Regan pointed out that AI has existed for years. He said services including Grammarly, which provides help for writing, are a good example of existing learning software. Regan said he's toyed with programs such as Magic Eraser for image alteration and Tetra, which takes notes during virtual meetings.
"All these things are a way to make people more efficient," Regan said. That could apply to teachers creating lesson plans or scoring tests, he said, leading to more time to focus on students' school experience.
Influx in education
UNESCO cautions that rapid technology developments could lead to "multiple risks and challenges, which have so far outpaced policy debates and regulatory frameworks."
That's Mount Aloysius College assistant professor Danny Anderson's main concern. Although he finds AI "fun and fascinating" the professor at the college located in Cresson, Pennsylvania expressed reservations about the "arms race" of companies trying to best each other with newer products to catch cheaters.
Mark DiMauro, a University of Pittsburgh at Johnstown humanities professor, also questioned information gathered by these systems and who has access to them using the phrase "garbage in, garbage out," meaning if the source material for AI isn't quality it won't produce quality content.
"I do think we run the risk of over-trusting," DiMauro said.
He added that now he will be putting more emphasis on students needing to double- or triple-check research to make sure sources back each other up.
Anderson said he isn't concerned with the technology's recent influx in education. He says he thinks it's obvious when a student uses a program, such as ChatGPT, to complete an assignment.
The work often lacks a personal touch and the writer's voice, Anderson said.
Disciplinary measures are still being determined for how to deal with AI use in assignments. Regan pointed out that "kids who wanted to find a way to cheat found a way to cheat since school started" and there are tools available to check their work. He pointed to Turnitin, which checks for plagiarism, and now includes an AI indicator.
Other options could include having students demonstrate their comprehension of the work in person instead of writing papers or taking tests, he said.
The inclusion of AI, Anderson said, may cause him to rethink some of his assignments to be absolutely sure the work is original.
On the policy side, Regan added that said he and his administrative team are examining options that may require AI citations, and address consequences for misuse.
'Original' work?
David Haschak, vice president for academic affairs at Mount Aloysius College, said numerous conversations on the subject are underway at the administrative level.
Starting this fall, the college added a section to the academic integrity policy that'll address unauthorized artificial intelligence use. UNESCO reported that fewer than 10 percent of the 450 universities it surveyed had formal guidance on AI as of this summer.
"In some classrooms, it may be a tool," Haschak said. "In others, they want all original work."
For Gavin Moore, a junior at Bucknell University in Lewisburg, Pennsylvania, AI is something useful in coding for personal projects or school, but he notes its limitations become apparent.
"They aren't miracle tools that do everything for you. You still need to do all the 'heavy lifting' yourself," he said. "With something like ChatGPT, it can be like having a very elaborate search engine/online assistant at your disposal. The biggest thing it does is make it easier to resolve issues in code or provide insight into small problems I might have with a given topic I need to understand."
Mount Aloysius is incorporating the conversation on artificial intelligence into student orientation, to engage parents in seeing how their children may be using such programs.
At Susquehanna University in central Pennsylvania, no official guidance has been issued. The university is scheduled to host a series of workshops ahead of the start of classes on Aug. 28.
"It's just an overview about how AI systems work, limitations, and how and when, as a university, do we need to develop a university-wide policy," Nabeel Siddiqui, assistant professor of digital media and director of SU's Center for Teaching and Learning, said. "Do faculty need to determine a policy in their classrooms now? As a faculty, there are some that have concerns and some that are excited."
Richland High School world history and character and leadership teacher Jacob St. Clair and DiMauro share a similar approach on the matter.
St. Clair said he has experimented with some programs, including ChatGPT and image-generating software, as well as face mapping, and considers AI to be another "tool in the toolbox" of teachers and students.
"It's like a calculator," St. Clair said.
DiMauro said he has heard a lot of "doom and gloom" about the technology but doesn't believe any of it.
He argued that students writing with chatbots may be a good use because that'll allow them time to focus on other endeavors, such as research or other classes.
"There's just so many fascinating things you can do with this thing if applied properly," DiMauro said.
'Educate yourself …'
DiMauro said the cross-section of AI and education is in a "weird place." He said understands people can be put off by the technology. He doesn't think people have been taught to use the tools correctly — programs such as ChatGPT aren't "Super Google," he noted.
"I do absolutely think once people get their heads around it, they'll be more open and willing," DiMauro said. "Educate yourself about it … and it will suddenly not seem as dangerous as before and you'll start seeing the possibilities."
St. Clair cited the example of bringing still pictures to life or creating mini-movies with historic paintings to add a new dimension to education.
Looking ahead, he said he thinks the technology will help teach students critical thinking and problem-solving skills as well as connect them to the subjects they're studying.
DiMauro said he is hoping "we end up in a situation where AI is commonplace in classrooms" and there are ways to manipulate and use the tools available to perform helpful tasks including checking sources and learning to write.
To avoid issues moving forward, the federal Department of Education recommends emphasizing humans in the loop in regard to AI implementation, informing and involving educators in the conversation, and enhancing trust and safety, among other suggestions to build the tech into the future of learning.
"We envision a technology-enhanced future more like an electric bike and less like robot vacuums," the agency website says. "On an electric bike, the human is fully aware and fully in control, but their burden is less and their effort is multiplied by a complementary technological enhancement."